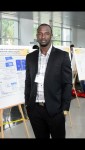 Faissal Ouedraogo
President
Faissal Ouedraogo President
I am Faissal R. Ouedraogo, past member of the Peace Award committee and current chair. I am a Ph.D. candidate and Teaching/Research Assistant at the University of South Florida seeking a degree in Water Resources. I enjoy watching and playing basketball and soccer, and I am very excited to contribute to FBF as the President for this term.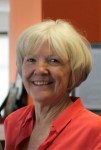 Kathleen McDonald, '71-'73
Vice President
Kathleen McDonald Vice President
I served in Burkina from '71 – '73 volunteer in health and nutrition in the Kaya region. I have been CEO of my own business for 30 years doing property/community development and asset management. Since 2006, I've served as a fundraiser with CBG-West Africa, assisting villages in Burkina Faso to have water year-round by building rainwater catchment basins.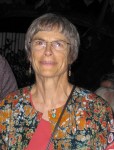 Suzanne Plopper, '67-'69
Treasurer
Suzanne Plopper Treasurer
I was a Peace Corps volunteer in Ouahigouya from '67-'69 in maternal and child health. In '81, I returned to Burkina for 2.5 years as a health educator with a rural water supply and primary health care project in the Bougouriba. Since 2002, I have led FBF's project collaboration with Assn. NEEED in Ouahigouya, and our support for the education of village girls from primary school through post-secondary education/training. Burkina holds a very special place in my heart.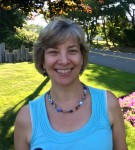 Leslie Berger, '81-'83
Secretary
Leslie Berger Secretary
I am thrilled to have the chance to work with a motivated group of people all committed to making a positive contribution to the lives of the people of Burkina Faso. My Peace Corps experience was managing a rural credit program for farmers and small business enterprises in Kaibo from 1981-83. Following Peace Corps, I studied Agricultural Economics at Michigan State University and subsequently worked for USDA as part of their Foreign Agricultural Service. I've been based in the UK for the past 26 years working as an agricultural consultant, raising a family and for some of this time managing a family farm.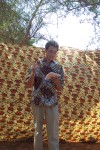 Aaron Buchsbaum, '08-'10
Technology Officer
Aaron Buchsbaum Technology Officer
I served as a community health volunteer from 2008 - 2010, in the village of Sabce in Centre-Nord. I enjoyed immensely the chance to live just outside the green bean capital of Burkina Faso (Kongoussi), and was amazed by the hard work and easy, welcoming atmosphere that the people of Burkina made. I've continued to work in international development, recently begun a Masters program in Knowledge and Information Strategy, and live in Washington D.C.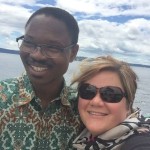 Kristen Combs-Bicaba, '00-'02
Newsletter Officer
Kristen Combs-Bicaba Newsletter Officer
I am an RPCV for TEFL, based in Kalsaka from '98-'00 and then worked with an NGO from '00-'01. At our COS dinner I was voted "most likely to never leave Burkina", but after marriage & a baby, my family returned to Nebraska in 2006. I am a stay-at-home mom and graphic designer and enjoy yet another link to Burkina via FBF!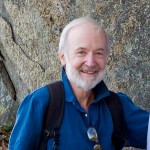 Tom Vollrath, '67-'70
Projects Officer
Tom Vollrath Projects Officer
I am a charter member of the Friends of Burkina Faso Inc, (incorporated in 1987) and have chaired the organization's Projects Committee since its inception 15 years ago. I believe strongly in the core missions of FBF, and particularly in the value of the organization's efforts to support community-based initiatives that focus on sustainable economic development in BF.

Sali Greeley
Membership Officer
Sali Greeley Membership Officer
I was born and raised in Sebba in the province of Yagha in the north east of Burkina Faso. I am married to David Greeley, Burkina Faso (Boromo) RPCV ('81-'83). I have lived in the US for the past 20 years but go back to Burkina frequently to visit my family. David and I have two boys - Ethan Lamine (14) and Seth Atikou (12) - both of whom have been to Burkina many times.
I graduated the Université of Ouagadougou with a masters degree in English Applied Linguistics and hold a post-graduate certificate in English/French Translation from Georgetown University. I work as a freelance translator and consecutive interpreter in the DC area.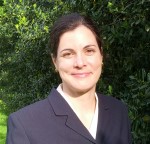 Beth Knight
Communications Officer
Beth Knight Communications Officer
I first learned about FBF through my sister who served in the Peace Corps in Burkina Faso. I'm privileged to work with this honorable organization that brings people together in many meaningful ways. Connecting people with information, dynamic projects, and other like-minded people is my one of my passions. I have a Ph.D. in neurobiology, work in science communication and writing, and enjoy hiking and biking.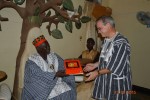 Michael Lavoie, '75-'77
President
Michael Lavoie President (Emeritus)
Michael J. Lavoie served as a well-digger from 1975-77 in the village of Namtenga in northeast Burkina Faso. He was active with Burkina friendships and projects ever since. He served as President of Friends of Burkina Faso from 2010 - 2016, but passed away suddenly in October of that year. He was a strong force for social good, serving as Commissioner on the Michigan Community Service Commission from 2011 and as Secretary and mentor of the Pontiac Alumni Foundation from 2001. He was a graduate of the University of Notre Dame and the University of Detroit Law School. He practiced law at the Butzel Long law firm in Detroit, Michigan from 1986.