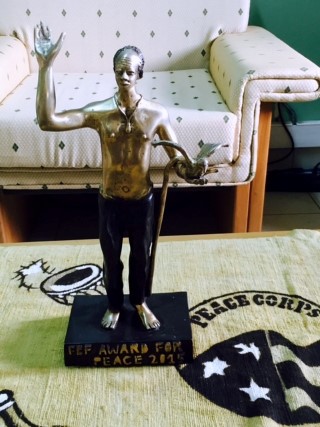 "The Friends of Burkina Faso Award for Peace is established to recognize the contributions of individuals at all levels, to provide support and motivation to those individuals, and to raise powerful examples of good works for others to see and from which to be inspired."
The FBF Award for Peace was created in 2015 by the Board of Directors. Nominees are individuals who have contributed to peace and are Burkinabe or connected to Burkina in extraordinary ways. Please see the nomination guidelines and forms for more information.
The FBF Award for Peace is funded through individual donations. We provide the winner with a $2,000 prize donated directly to a non-profit of their choice, and host a small recognition ceremony with the press.
Nominations can be made by anyone.
The past awardees are the Mogho Naaba and Ambassador Mushingi.