Jennica Betsch '16-'17
Technology Officer
Jennica Betsch Technology Officer
I served as a preschool volunteer (Kaibo '16-'17) until the Peace Corps' evacuation in 2017. I currently work in wildlife conservation in the Sahel region supporting pastoralist and agriculturalist communities who live in tandem with the local biodiversity. I hope to one day return to Burkina Faso to live and work alongside my host community.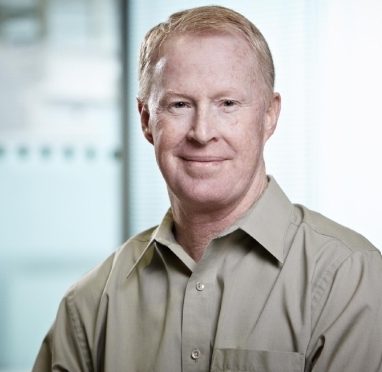 Brad McKim
At-large Officer / Legal Counsel
Brad McKim At-large Officer / Legal Counsel
Brad was a lawyer for 30 years and through his work and love for travel, has visited all 50 states and over 75 countries.  He has published a book, A Presidents Story, and his other passions include fly fishing and songwriting with an album available online, The Road.  He lives in Wyoming with his first passion, his wife Kay.  He visited Burkina Faso in 2013. 

Caroline Chambre Hammock, '02-'04
Projects Officer
Caroline Chambre Hammock Projects Officer
I am a non-profit leader with experience and passion tackling complex social problems. I served as a Community Health Development Volunteer (Mahon '02-'04). I have worked for NGOs in NYC and NC developing and leading programs aimed at ending homelessness and improving health outcomes. 

Etienne Yonly
Membership Officer
Etienne Yonly Membership Officer
I am a long-time FBF member and a former member of FBF's project committee. I am currently a senior contracts and grants specialist at USAID. I am a strong advocate for Peace Corps and it's return in Burkina Faso. Working at USAID, I see first-hand the importance of having a champion in-house to speak for you.

Kristin Lavoie
Treasurer
Kristin Lavoie Communications Officer
I am a K-12 teacher-librarian and an adjunct professor at Wayne State University where I received a Ph.D. in Learning Design and Technology in 2016. I am connected to Burkina since 2010 when I first met my husband, Mike Lavoie† (RPCV '75-'77), and was instantly drawn to his enthusiasm and love for all things Burkinabé.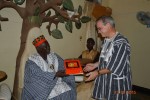 Michael Lavoie, '75-'77
President
Michael Lavoie President (Emeritus)
Michael J. Lavoie served as a well-digger from 1975-77 in the village of Namtenga in northeast Burkina Faso. He was active with Burkina friendships and projects ever since. He served as President of Friends of Burkina Faso from 2010 - 2016, but passed away suddenly in October of that year. He was a strong force for social good, serving as Commissioner on the Michigan Community Service Commission from 2011 and as Secretary and mentor of the Pontiac Alumni Foundation from 2001. He was a graduate of the University of Notre Dame and the University of Detroit Law School. He practiced law at the Butzel Long law firm in Detroit, Michigan from 1986.