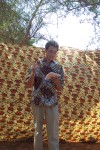 Aaron Buchsbaum, '08-'10
President
Aaron Buchsbaum President
I served as a community health volunteer from 2008 - 2010, in the village of Sabce in Centre-Nord. I enjoyed immensely the chance to live just outside the green bean capital of Burkina Faso (Kongoussi), and was amazed by the hard work and easy, welcoming atmosphere that the people of Burkina made. I've continued to work in international development, recently begun a Masters program in Knowledge and Information Strategy, and live in Washington D.C.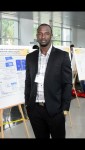 Faissal Ouedrago
Vice President
Faissal Ouedraogo Vice President
I am Faissal R. Ouedraogo, past member of the Peace Award committee and current chair. I am a Ph.D. candidate and Teaching/Research Assistant at the University of South Florida seeking a degree in Water Resources. I enjoy watching and playing basketball and soccer, and I am very excited to contribute to FBF as the President for this term.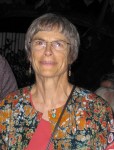 Suzanne Plopper, '67-'69
Treasurer
Suzanne Plopper Treasurer
I was a Peace Corps volunteer in Ouahigouya from '67-'69 in maternal and child health. In '81, I returned to Burkina for 2.5 years as a health educator with a rural water supply and primary health care project in the Bougouriba. Since 2002, I have led FBF's project collaboration with Assn. NEEED in Ouahigouya, and our support for the education of village girls from primary school through post-secondary education/training. Burkina holds a very special place in my heart.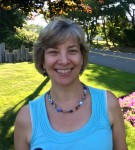 Leslie Berger, '81-'83
Secretary
Leslie Berger Secretary
I am thrilled to have the chance to work with a motivated group of people all committed to making a positive contribution to the lives of the people of Burkina Faso. My Peace Corps experience was managing a rural credit program for farmers and small business enterprises in Kaibo from 1981-83. Following Peace Corps, I studied Agricultural Economics at Michigan State University and subsequently worked for USDA as part of their Foreign Agricultural Service. I've been based in the UK for the past 26 years working as an agricultural consultant, raising a family and for some of this time managing a family farm.

Jennica Betsch '16-'17
Technology Officer
Jennica Betsch Technology Officer
I served as a preschool volunteer (Kaibo '16-'17) until the Peace Corps' evacuation in 2017. I am currently an International Development and Public Policy grad student at the University of Chicago and write for the Chicago Policy Review. I hope to one day return to Burkina Faso to live and work alongside my host community.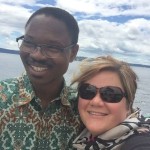 Kristen Combs-Bicaba, '00-'02
Newsletter Officer
Kristen Combs-Bicaba Newsletter Officer
I am an RPCV for TEFL, based in Kalsaka from '98-'00 and then worked with an NGO from '00-'01. At our COS dinner I was voted "most likely to never leave Burkina", but after marriage & a baby, my family returned to Nebraska in 2006. I am a stay-at-home mom and graphic designer and enjoy yet another link to Burkina via FBF!

Caroline Chambre Hammock, '02-'04
Projects Officer
Caroline Chambre Hammock Projects Officer
I am a non-profit leader with experience and passion tackling complex social problems. I served as a Community Health Development Volunteer (Mahon '02-'04). I have worked for NGOs in NYC and NC developing and leading programs aimed at ending homelessness and improving health outcomes. 

Etienne Yonly
Membership Officer
Etienne Yonly Membership Officer
I am a long-time FBF member and a former member of FBF's project committee. I am currently a senior contracts and grants specialist at USAID. I am a strong advocate for Peace Corps and it's return in Burkina Faso. Working at USAID, I see first-hand the importance of having a champion in-house to speak for you.

Kristin Lavoie
Communications Officer
Kristin Lavoie Communications Officer
I am a K-12 teacher-librarian and an adjunct professor at Wayne State University where I received a Ph.D. in Learning Design and Technology in 2016. I am connected to Burkina since 2010 when I first met my husband, Mike Lavoie† (RPCV '75-'77), and was instantly drawn to his enthusiasm and love for all things Burkinabé.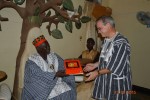 Michael Lavoie, '75-'77
President
Michael Lavoie President (Emeritus)
Michael J. Lavoie served as a well-digger from 1975-77 in the village of Namtenga in northeast Burkina Faso. He was active with Burkina friendships and projects ever since. He served as President of Friends of Burkina Faso from 2010 - 2016, but passed away suddenly in October of that year. He was a strong force for social good, serving as Commissioner on the Michigan Community Service Commission from 2011 and as Secretary and mentor of the Pontiac Alumni Foundation from 2001. He was a graduate of the University of Notre Dame and the University of Detroit Law School. He practiced law at the Butzel Long law firm in Detroit, Michigan from 1986.